Every morning our cases are fully stocked with a rotating assortment of breakfast items, cookies, and desserts. Stop by on your morning commute, coffee break, or when your sweet tooth strikes! Looking for a show stopper dessert for a crowd, or secretly just yourself? Please see our special order menu for a tantalizing selection of Italian classics.
Order Ahead
All special pastry orders must be placed 48 hours ahead of time (within business hours). We do not take special orders for Mondays. Special bread orders must be called in by 3pm the preceding day. No delivery is available for retail items. Orders can be called in and left on our order hotline at 207-773-9647. We will call you back to confirm your order. You may also message us on Facebook. Please be sure to leave us your name and phone number!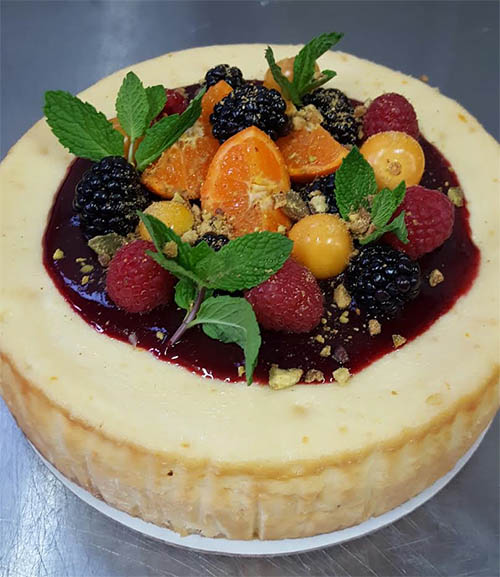 Our Pastry and Retail Bakery Menu
About Our Pastry Chefs
Jessica Mathews
When discussion of creating a pastry department within her family-owned Botto's Bakery, Jessica was excited to change careers from social work to pastry chef. Having degrees in both social work and culinary arts, it was a natural shift. Jessica's favorite thing about working at Botto's is creating new spins on old classic desserts and rebranding the business for future generations to enjoy. When not at Botto's, Jessica enjoys volunteering with children, traveling throughout the world, craft beer, and outdoor music festivals.
Lea Verrill
Entering the work force after being an at-home mother can be intimidating. But when baking is involved, Lea was ready to jump back in. With a degree in education, Lea spent the past 15 years raising her children and baking in her personal kitchen for area businesses. Lea's favorite dessert is creating decadent cheesecakes and developing new flavor profiles. Lea enjoys volunteering in area soup kitchens with her family, writing fiction, motorcycle adventures, and finding the ultimate Scotch whiskey.