We continue to accept new wholesale accounts wishing to carry our freshly baked breads. Pastry is not available wholesale. Our wholesale operation is now open Monday though Saturday and closed Sundays. There are no wholesale bread deliveries on Sundays.
To discuss opening an account with us, please call the bakery line at 207-773-9647 and we'll have someone get touch with you! Or email us at wholesale@bottosbakery.com.
*Our retail store, Botto's Italian Breads and Pastries is not an outlet for wholesale purchases. If you are in a bind and forgot to order, we will try our best to put something together for you! However all our bread is baked fresh daily and we do not have a large stock of extra.
Our Delivery Area
We deliver to the Greater Portland area and beyond. Please call us to see if your business is in our delivery radius!
Italian Bread
Small (14oz), Large (20oz), Ex Large (28oz) *available in paper or plastic, sliced or unsliced
Special lengths: 2ft, 3ft, 4ft, 5ft, 6ft
White and Wheat Italian Round Loaves *available in paper or plastic, sliced or unsliced
Baguettes (16″ or 24″) *available in paper or plastic
Sandwich Rolls
Bulkie Rolls (Lg, Sm, Mini) *Available white or wheat
Egg Rolls
Italian Sandwich Rolls (6″, 12″) *Available white or wheat
Hamburger Rolls
Hot Dog Rolls
Hamburger Kaiser Rolls
Kaiser Rolls
Slider Rolls
Hoagie Rolls (6″, 8″, 10″)
Sub Rolls (8″)
Grinder Rolls (6″) *Available white or wheat, 12 pack
Finger Rolls (1doz, 2doz packages)
Ciabatta (4X4)
Sandwich Breads
Marble Rye Deli Bread
Pumpernickel Deli Bread
Rye Deli Bread
Oatmeal Deli Bread
White Deli Bread
Wheat Deli Bread
7-Grain Deli Bread
Sourdough Deli Bread
White Pullman Bread
Wheat Pullman Bread
Texas Toast
Raisin Bread
Other
Pizza Shells (9″, 16″)
Bread Bowls (Available 4oz and 8oz)
Dinner Rolls (Lg, Sm) *Available white or wheat
*Seasonal Twist and Ring Breads (Our Italian bread specialty shapes for Thanksgiving, Christmas and Easter)
Doughballs (1lb, 2lb, 3lb, 5lb)
Breadcrumbs (5lbs)
Syrian Bread (7″)
Focaccia (Plain or Rosemary)
English Muffins (White)
Wraps (12″) (White, Wheat, Garlic, Tomato Basil, Spinach, GF white)
This is a list of our most popular breads. Please contact us if there if you have any questions or do not see what you are looking for.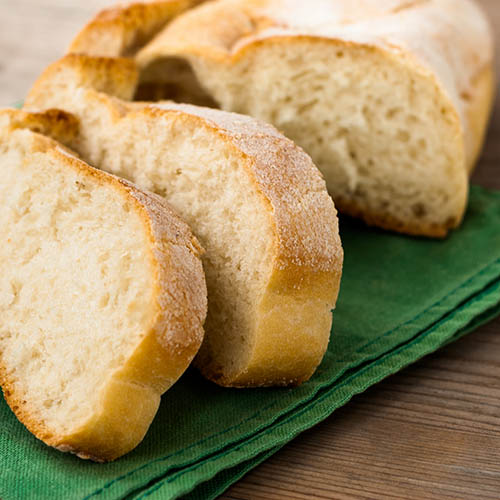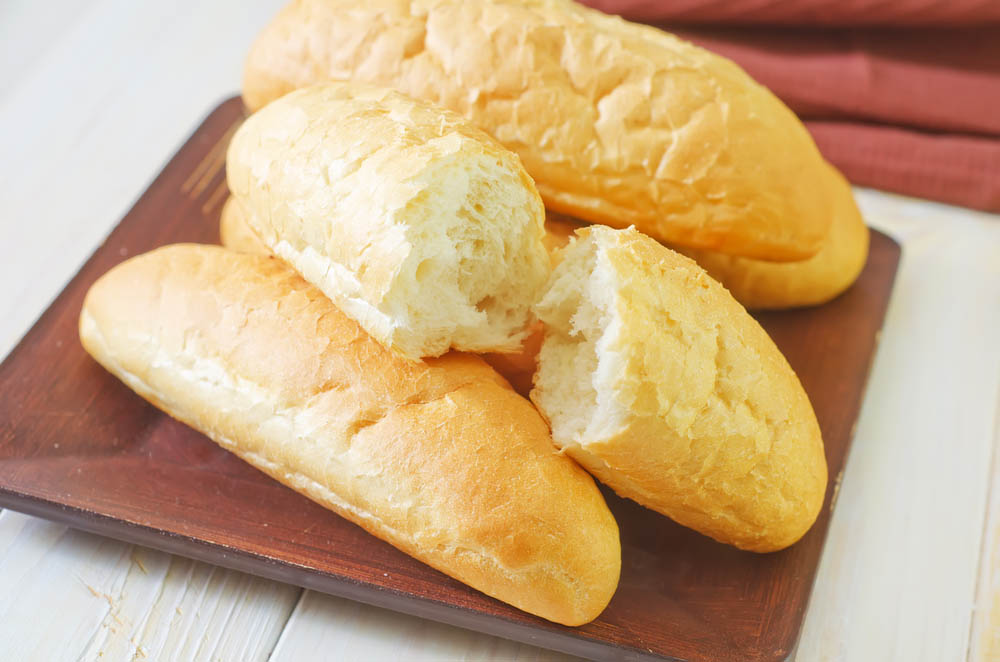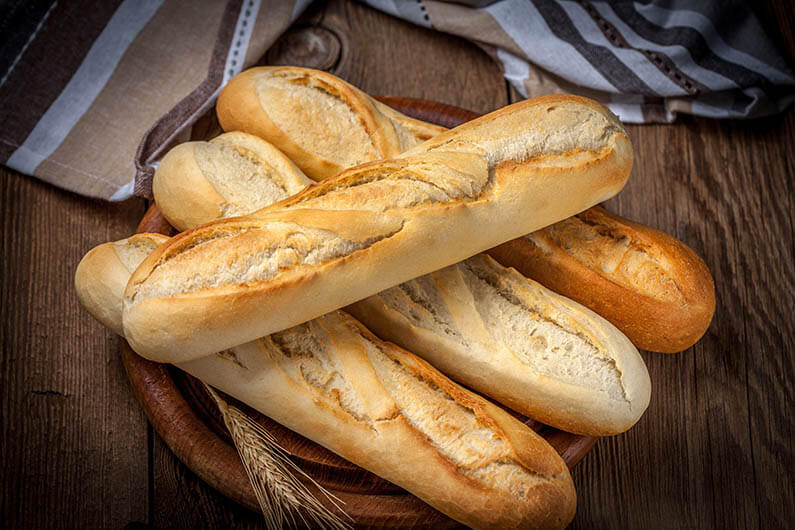 Did you know…you've already tried our bread?
Many restaurants and markets in the Portland area use our bread! Some of these include:
Anania's, Becky's Diner, Gilbert's Chowderhouse, Roy's Hamburgers, Dimillo's, and the Great Lost Bear.
So if you've tried us and liked us, come on down to the store and grab your favorite loaf!